I feel like it is so cliche when you think of your wedding day and think about what you will be wearing as you are getting primped and glammed up, but I do not care! I am not exaggerating, the moment I pulled together my group of girls that I wanted to stand behind me, I needed to make sure I got the perfect robes! And that is exactly what I got fro Robed With Love.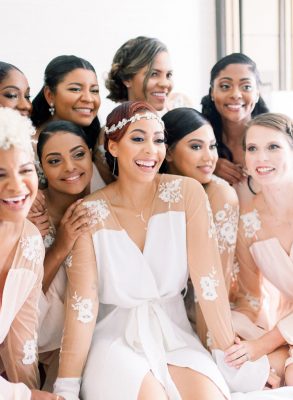 Robed With Love is a company created by Lindsay Partain (@robedwithlove). I had not heard of her company until she reached out in an email wanting to help me robe my girls with love (heheh corny). In the email she wrote this, "Aside from the fact that our robes are quite unique and beautiful, our customers are drawn to the thoughtful elements of our company and product; each robe comes with an embroidered gift bag, embroidered label of choice honoring each bridal party member with their role in the wedding (Bride, Bridesmaid, Maid of Honor, etc), greeting card and donation to charities that benefit women."
We all love a company with a mission and a heart for giving so it was really hard for me to say no to her request to provide robes for my big day. I not only loved her passion for her robes but the designs.  I love the lace in the robes as well. I am a lace girl and have been from day one so being able to incorporate the same fabric that was in my ceremony dress into the robe was a huge plus. I had a choice between 3 colors: white, blush pink, and a light blue. I chose the white for myself (duh) and the blush pink for my bridesmaids.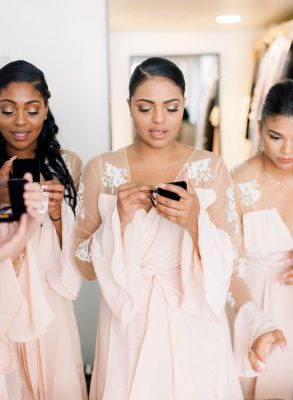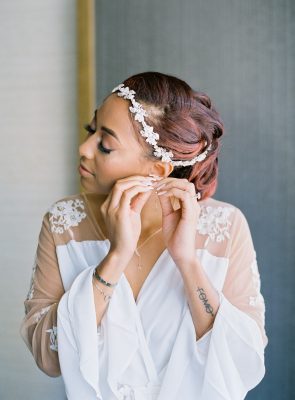 Aside from providing robes for the bridesmaids, she also made little teeny ones for 2/3 of my favorite little girls in the world. There's were white like mine and I was obsessed!! I believe this was a first for the company and they really came through for me. It was important for me to include Riley and Ryan in every aspect of the wedding day and I think they really loved the little touch.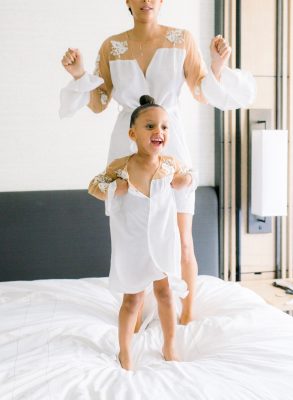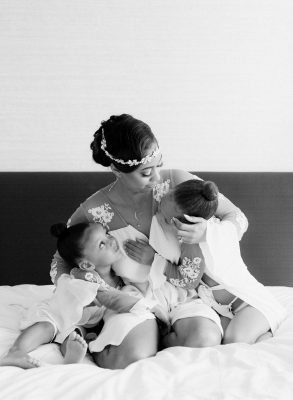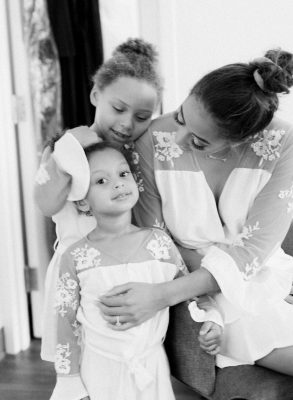 I hope you guys enjoy and if you are on the market for some amazing robes for you wedding day, seriously you can't go wrong with Robed With Love.
Link to check out the website! https://www.robedwithlove.com/
XOXO,
A Curry Girl