I am going to let you all in on a secret…I have found the plug for a bohemian chic boutique in the Bay Area. McMullen, owned by Sherri McMullen. Now I just recently discovered this amazing woman and boutique but after spending one night with her I feel like I have known her forever. I tell you that because when I go shopping, it's not just about the clothes you buy but also the people and the experience.
Sherri McMullen just celebrated her 10-year anniversary of her beautiful store. Her store is located at 1235 Grand Ave, Piedmont, CA, 94610. McMullen has been mentioned in Vogue, The New Yorker, Forbes, Who What Wear, and more. It contains clothing from all over the world and many of the pieces she buys from positively impact communities.
To speak a little on Sherri herself. She is a beautiful, successful, AFRICAN AMERICAN WOMAN! Give it up one time for all the success ladies out there, we on the come up! Anyway, back to Sherri, she has such a warm and welcoming heart. As soon as I walked into the shop she was so nice and attentive even though we just met. She immediately welcomed me in, offered me a glass of champagne (that's really when I knew I liked her ☺), and started picking out clothes for me. I'll get to the clothes later.
Like I mentioned before, she was celebrating her 10th shop anniversary and one of the designer she buys from, Amy Smilovic, was there. Amy is the owner and designer of Tibi. An American fashion company that is based in New York. The name Tibi comes from Amy's business partner's, Octavia Hyland's grandmother. Amy was absolutely wonderful. So sweet and personable. Her style of clothing is bohemian chic but she loves to push the boundaries and do different things than the norm. She is really into simple clothing and then focusing all the attention on the shoes. Make the shoes the WOW factor.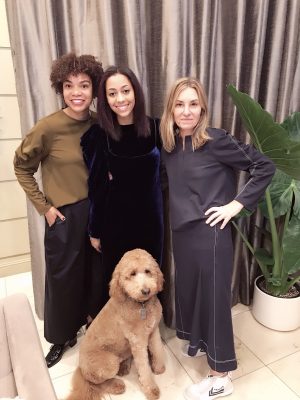 I got a chance to be dressed by a successful high fashion boutique owner and the designer of the clothes. Talk about a dream come true. Pictures placed below are from the shop, the fitting, and the celebration dinner that was hosted at International Smoke (woot-woot).
Yes, if you go and look at the clothes they are a little pricey BUT these ladies are definitely worth treating yourself to something nice. We all gotta treat ourselves from time to time. Let these ladies help treat you. You won't regret it!
*FULL DISCLAIMER* I was running late all day and completely forgot to bring my good camera so I had to settle with my iPhone camera. Hope it does the clothes and the events justice. This day started as something very chill but ended with me being able to meet a lot of successful women doing their thing! Thank you to Sherri and Amy for an incredible experience.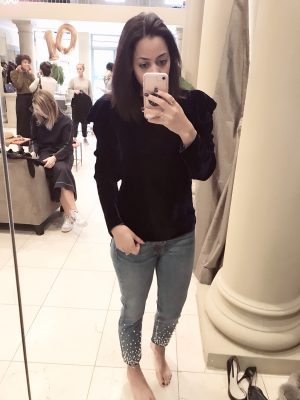 Pearl jeans- girlfriend. Velvet blue shirt- Tibi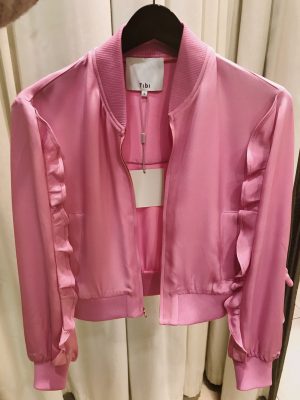 Pink Bomber- Tibi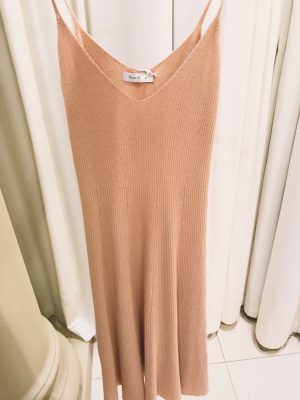 (Cashmere Salmon dress- Ryan Roche) Super Comfy!!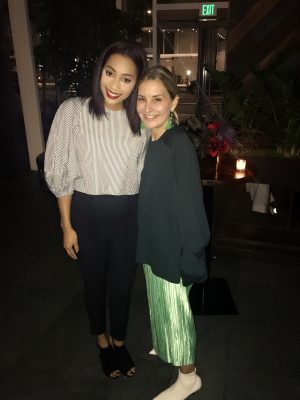 High-waisted black pant with stitching and cropped stripped shirt- Tibi.
(This is also what I wore to the dinner with black pumps)
Check out both of their websites: